Shaklee Is the number one natural nutrition company in the U.S., and they have been making people healthier for over 50 years and they have made it part of their job to make the planet healthier along the way.
Back when green was just a color and biodegradable was barely a word.  In fact, as early as 1960, they made one of the first biodegradable household cleaners ever.  And they were the first company in the world to obtain Climate Neutral™ certification and totally offset our CO2 emissions, resulting in a net zero impact on the environment.
They do what they do because they think it's essential to do their small part as part of the movement to make people and the planet healthier.  In doing so, they believe each of our contributions put together will create the major change they wish to see in the world.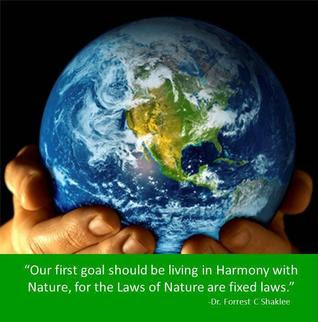 THE SHAKLEE DIFFERENCE

COMPANY INFORMATION
The only company with a Landmark study (longest study on vitamin usage).  In collaboration with the University of California Berkley School of Public Health.  Conclusion: Those using Shaklee supplements had far healthier results than non-users of supplements and users of other brands
#1 Natural Nutrition Company in the United States
*The founder, Dr. Forrest Shaklee, stated that the company would never produce a product that can harm a tissue cell—still the company's philosophy.
7 of Time-Life's book, 25 Greatest Adventures of All-Time, were powered with Shaklee products
54 Gold Medals have been won by Olympic athletes who were powered by Shaklee products
*Made one of the first biodegradable, non-toxic cleaners in history, called Basic-H2
The first company in the world to achieve Climate Neutral certification & totally offset CO2 emissions, resulting in a zero impact on the environment
Sponsored 3 North Pole expeditions to measure the impact of climate fluctuations
Selected by Jacques Cousteau & the Cousteau Society to provide environmentally friendly cleaning supplies to be used on board their research ships the Calypso and the Alcyone
Longest human powered flight, the Daedalus Project, 72 miles across the Aegean Sea, was powered by Performance, Maximum Endurance Sports Drink
Developed & supply NASA with a customized rehydration beverage for shuttle astronauts call Astro-Ade
Dr. Wangari Maathai, Nobel Peace Prize laureate, has partnered with Shaklee in its environmental commitments *Shaklee has been an official sponsor of Earth Day and in just 3 years is responsible for the planting of 1 million trees
Established a non-profit organization, Shaklee Cares, dedicated to provide relief from natural disasters
CLEANING PRODUCTS
Personal care and Household cleaning products were selected for use in the Biosphere 2 project in Arizona
The cleaning products are used in the White House and the Vice President's residence
Shaklee and the CEO were featured on Oprah Winfrey and the products were among Oprah's favorites
PERSONAL CARE PRODUCTS
Introduced one of the first nutrition based skin care  lines, Enfuselle, supported by 7 patents and one million dollars in clinical testing
NUTRITION PRODUCTS
Shaklee's Protein, Protein Efficiency Ratio (PER) is 3.0, the highest!  Most proteins on the market aren't even concerned with such a standard
Shaklee's proteins are water washed & not alcohol processed, as are most others. This retains critical isoflavones, genistein & daidzein, and retains all of their benefits
The B-Complex has all of the eight B vitamins & in proper balance, which is extremely important
Special patented process has Vita-Lea Multivitamin and B-Complex coated with folic acid, which keeps folic acid stable. Folic acid can be listed and yet not present in the product
The nutrition supplements have guaranteed balance, completeness, potency & purity
The comprehensive daily supplement strip Vitalizer, with 80 bio-optimized nutrients, has 12 patents, 12 studies, and 4 delivery systems
The Multivitamin, Vita-Lea, is supported by 7clinical studies & 340 quality tests every time it's made.
Shaklee fish oil, OmegaGuard, has all 7 essential omegas, no mercury, no lead, no PCB's. Only from fish rich in omega's, in perfect balance & made by a proprietary triple-molecular distillation process.
VIVIX—CELLULAR ANTI-AGING TONIC
Revolutionary breakthrough in Cellular Anti-Aging developed after years of research
Positively impacts the 4 key mechanisms of cellular aging
Helps protect & repair cellular DNA damage
Positively impacts genetic regulators
Prevents declining cellular energy production
Slows the accumulation of AGE proteins
10X more powerful than resveratrol in slowing
Exclusive manufacturing process ensures absolute potency of the product
Delivers the full spectrum of concentrated polyphenols
Uses the "Super" grape, the only grape in nature that contains an extra chromosome
Increases Cellular energy and supports Immune Health
Supports Cardiovascular & Heart health
Provides antioxidant protection & supports heart, brain & joint health
Patented in 2013
PRODUCT QUALITY
Shaklee conducts over 83,000 quality tests annually and has never have had a product recall
They have 109 published studies in peer reviewed & scientific journals with over $250 million invested in clinical testing, research & development
The superior, breakthrough Cellular Anti-aging product, Vivix, was pioneered & introduced 2008
Guaranteed 100% bioavailability—not so important what's on the label—more important is what is able
Patents on nutrition delivery system, S.M.A.R.T.– 12 patents & 2 patents pending. Guarantee products break down & absorb in optimum place in the body for full absorption
Difficult to compare labels—higher percentage is no guarantee of absorption, balance, or completeness. Many companies enlarge their list of nutrients even if items listed aren't accepted as a nutrient.
Integrity example: Chinese floods caused fungus and molds to grow on ginseng. To save the crop fungicides were used—Shaklee testing discovered that and so they, & only they, stopped producing their ginseng product for 2 years until safe again. Other companies' ginseng products tested did have those chemicals present. The company incurred a huge loss,both from destroying the crop & raw ingredients and from loss of sales from one of its top ten products.

Noon

would have known the difference—a matter of integrity!
The products work better because they have proprietary blends shown to enhance the main ingredient
Shaklee prepares supplements with cold reduction method (low heat, low pressure) & therefore preserving nutritional value
The products have much higher ORAC values as compared to juice products, whole food supplement products
Many other herbal supplements have been found to contain contaminants, pesticides and lead—None found in Shaklee's
The disintegration and coating process is unique and contributes to full absorption
All the herbal products are standardized, meaning guaranteed uniformity of amount per serving (many companies do not standardize)
Shaklee Soy Protein is Non-GMO (Genetically Modified) Protein. Soy Protein without such labeling is genetically modified and therefore unhealthy
"Recognize that you are a product of nature and that your very existence depends upon other products of nature."
~Dr. Shaklee